Radiant Massage Therapy is excited to introduce Vanessa as a new team member and Massage Therapist.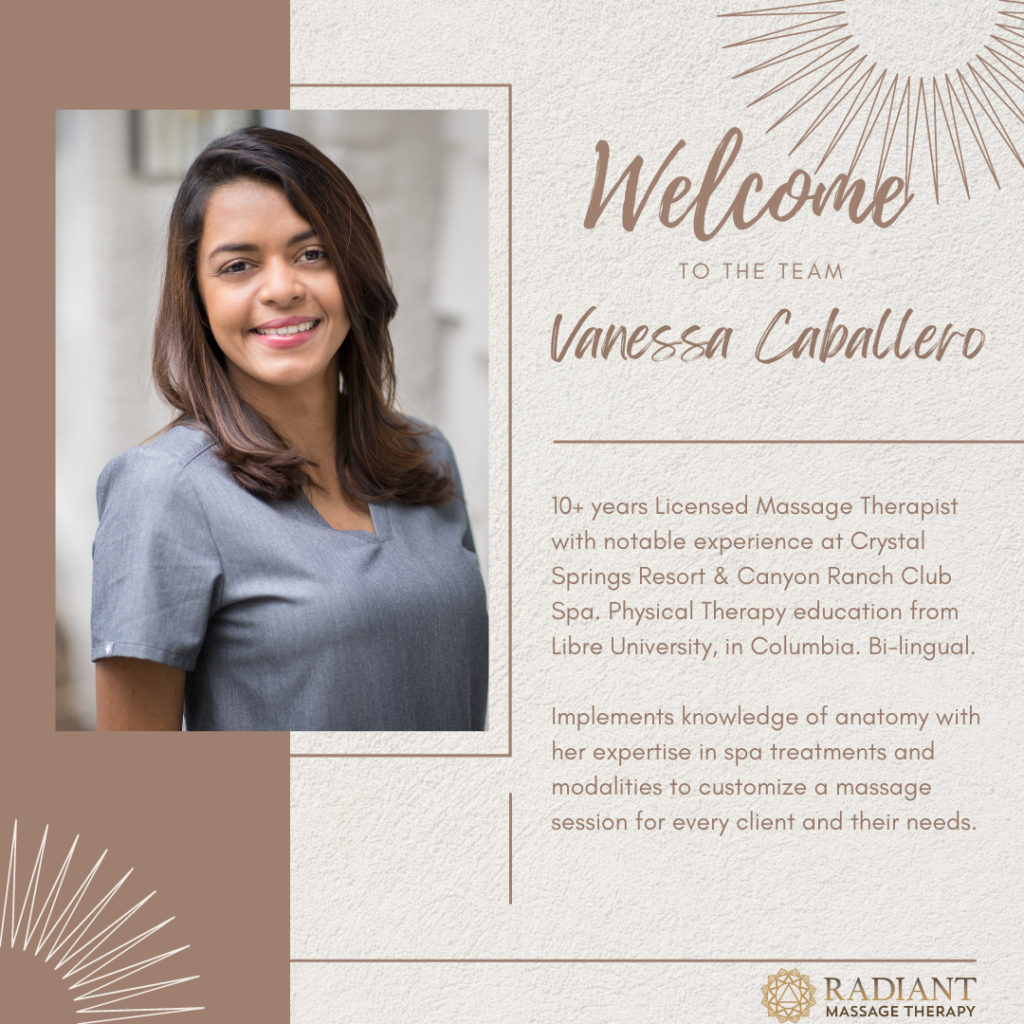 Dear Radiant Family,
I'm pleased to announce that Vanessa Caballero will be supporting Radiant Massage Therapy as a new Massage Therapist, offering additional availability for your scheduling convenience. She will be providing services while I am recovering from surgery for 6-8 weeks (Aug-Oct). Vanessa will be available on the schedule and she will have some overlap before my leave on August 18.
Vanessa earned her bachelor's degree in physical therapy in 2006, in her native country of Colombia. After working in the physical therapy field for several years, Vanessa transitioned into offering massage. She spent three years traveling with Celebrity Cruises as a resident massage therapist in the Canyon Ranch Spa. She has expertise in a variety of different massage techniques, allowing her to customize a massage treatment plan for every client. Using her background in physical therapy, Vanessa can also offer supportive guidance to help clients set health goals, whether improve posture and flexibility, muscle tension release, improve energy, better manage stress.
Please make Vanessa feel welcome. She's an incredible therapist. I'm very confident in her abilities, her professionalism and her compassionate nature. I will be leaving you in good hands while I am gone.
Be Well, Be Radiant
–Tania Sigalas