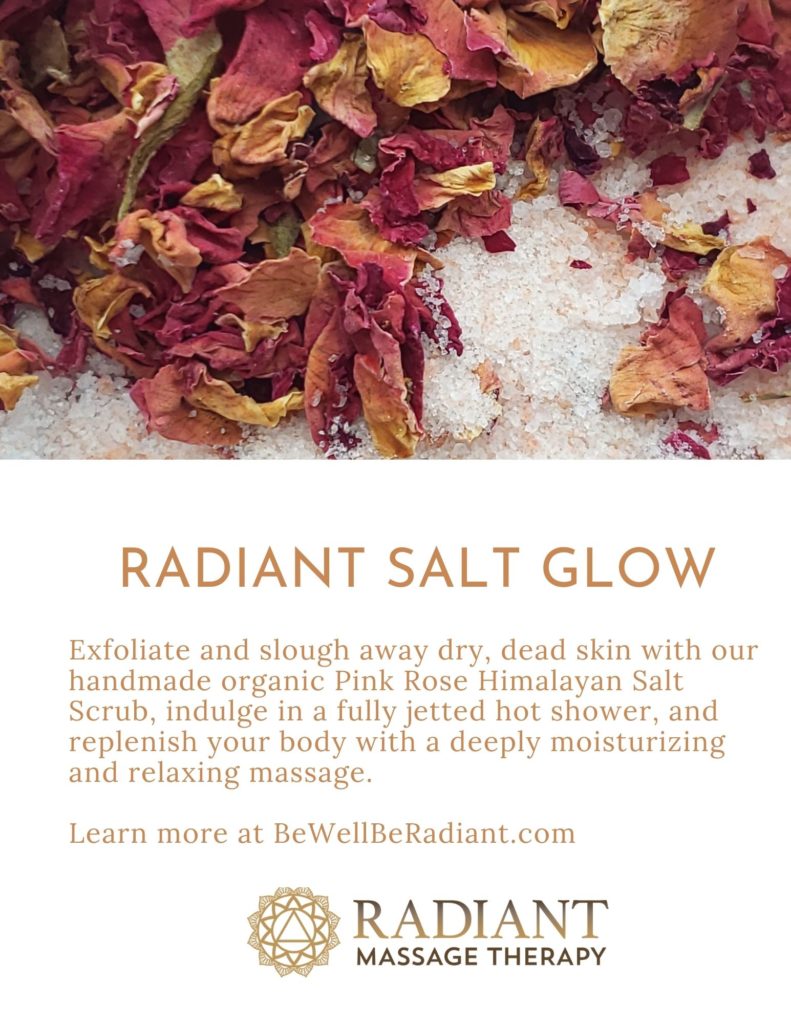 I'll find any excuse to use the Pink Rose Himalayan Salt Scrub! It honestly makes your skin so silky and velvety… I can't help it! I'm making this new space my playground for new treatments and inspiration. I can't wait to keep rolling out new things to indulge my clients.
I am not holding back! I'm bringing every bit of world class luxury into my spa...
Ok- so. In all seriousness, the Pink Rose Himalayan Salt Scrub is a medium course exfoliant that helps to remove all that dry winter skin and leaves a smooth, buttery soft and renewed appearance to your skin. After the exfoliation, you can take a rejuvenating shower in the jetted shower, wrap yourself in an ethically created eco-luxury bath robe used in 5-star hotels and spas ( I called a friend) and receive a decadent, relaxing massage. Let all the harshness and stress of the winter melt away… Why not? Schedule your Radiant Salt Glow today.
From the Archives: 90 minute Detoxify Infrared Body Wrap