UPDATE: May 28, 2021
As per the new Administrative Order posted on the New Jersey Board of Massage and Bodywork Therapy, MASKS ARE OPTIONAL.
Radiant Massage Therapy will continue to be diligent in our cleanliness practices to ensure a healthy space. Masks and vaccination status are a personal choice, and we will respect your privacy. Our COVID19 Waiver and temperature checks will no longer be required. Our appointments will continue to be 'by appointment only' and please call or text upon your arrival and your massage therapist will greet you.
We do ask that if you are showing any signs of illness (fever, stomach issues, congestion, etc), that you please reschedule for the wellness of the therapist and other clients.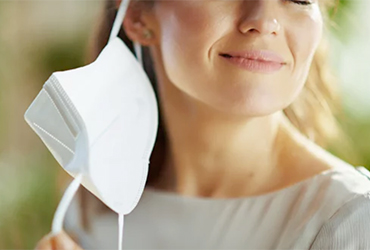 "On May 28, 2021, the Division of Consumer Affairs issued Administrative Order 2021-13, which supersedes and replaces DCA AO 2020-11. DCA AO 2021-13 relaxes the requirements for businesses that provide personal care services. The Administrative Order, among other things, removes. Masking requirements; Social distancing and barrier requirements; Screening protocols and temperature checks for clients; Restrictions on walk-ins; and Restrictions on high-touch items (such as waiting area magazines).The Administrative Order maintains certain health and safety standards required by DCA AO 2020-11 designed to protect clients, staff and licensees from the continued risks of COVID-19. Under DCA AO 2021-13, staff are still required to submit to screening questions and temperature checks. The Administrative Order continues to require certain infection control practices."