What is Reiki??
"Reiki clears negative energy that we are holding on to and removes every day emotional and spiritual stressors." – Chuck Burt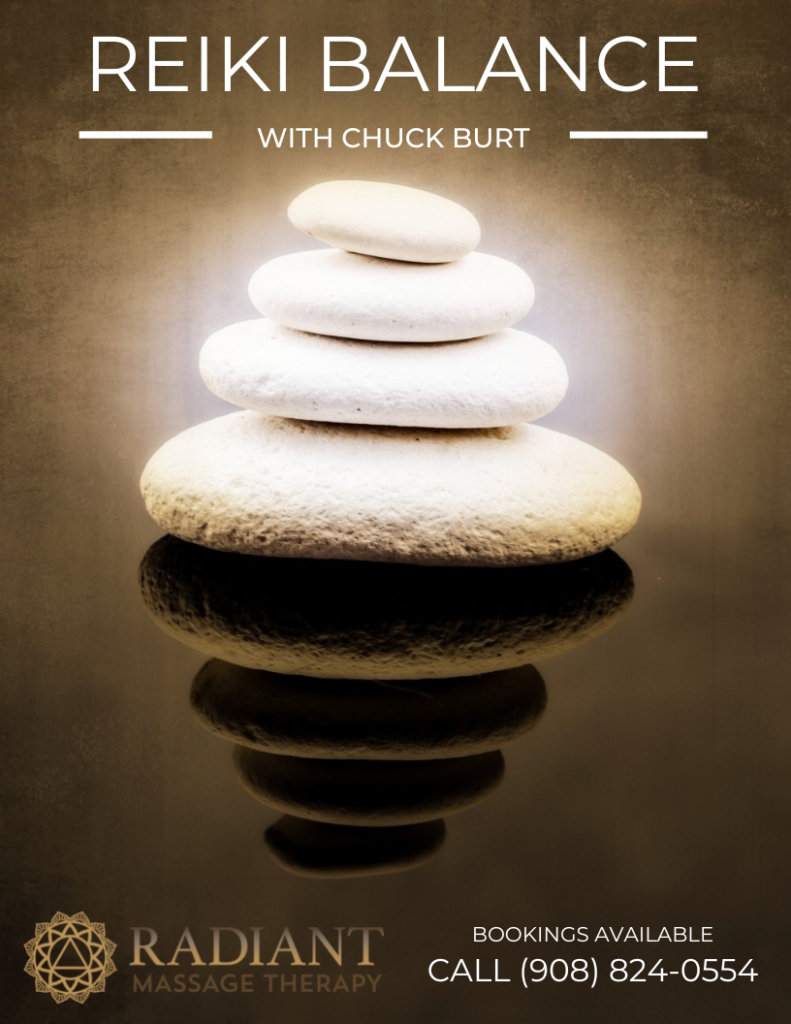 What does Reiki do for you?
Reiki is clinically shown to promote relaxation, reduce stress and provide symptom relief to improve overall health and well-being.
What does it feel like?
Reiki tends to bring on a meditative state, deep relaxation or sleep. Many people feel different like heat, tingling, ebb and flow, or wavelike sensations. Studies show that reiki treatment may create feelings of peace, relaxation, security and wellness.
Reiki Balance is available on Thursday, February 24. Appointments are limited. Call 908-824-0554 or schedule online at BeWellBeRadiant.com "Schedule a Service" tab.