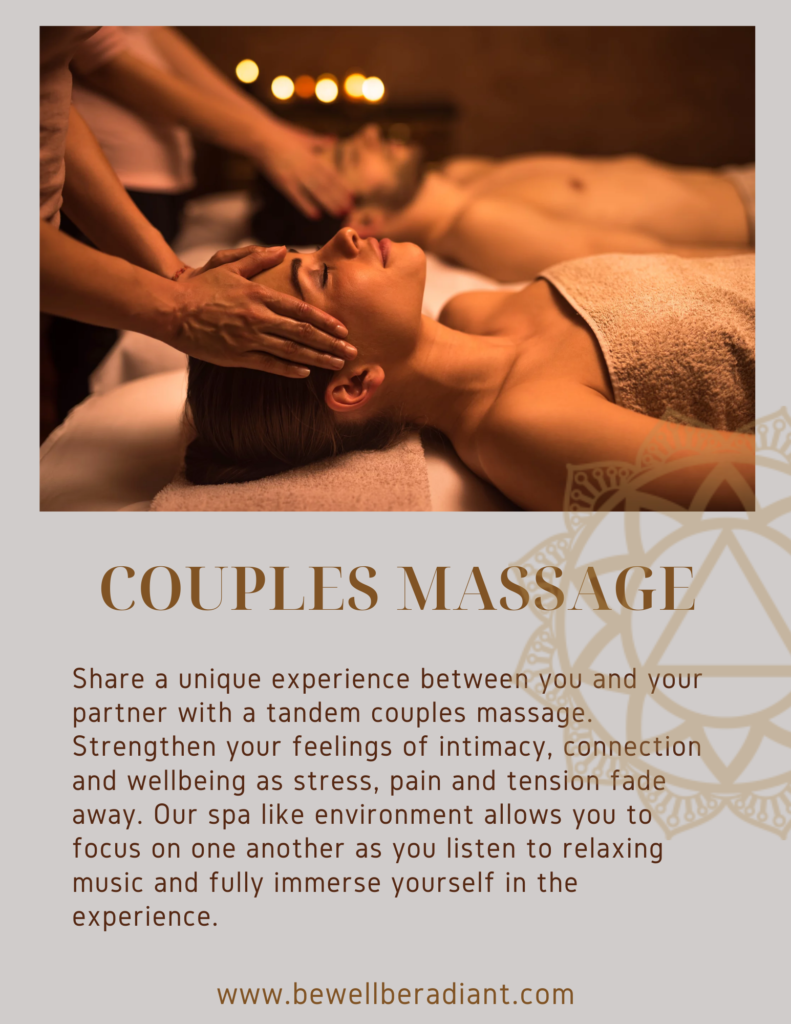 Whether you want to strengthen your relationship, celebrate a special occasion, or simply looking for something fun to do with your significant other, a couples massage could be the perfect plan. At Radiant Massage Therapy, we love helping our clients relax and connect with their partners, and we understand the healing benefits that come with it.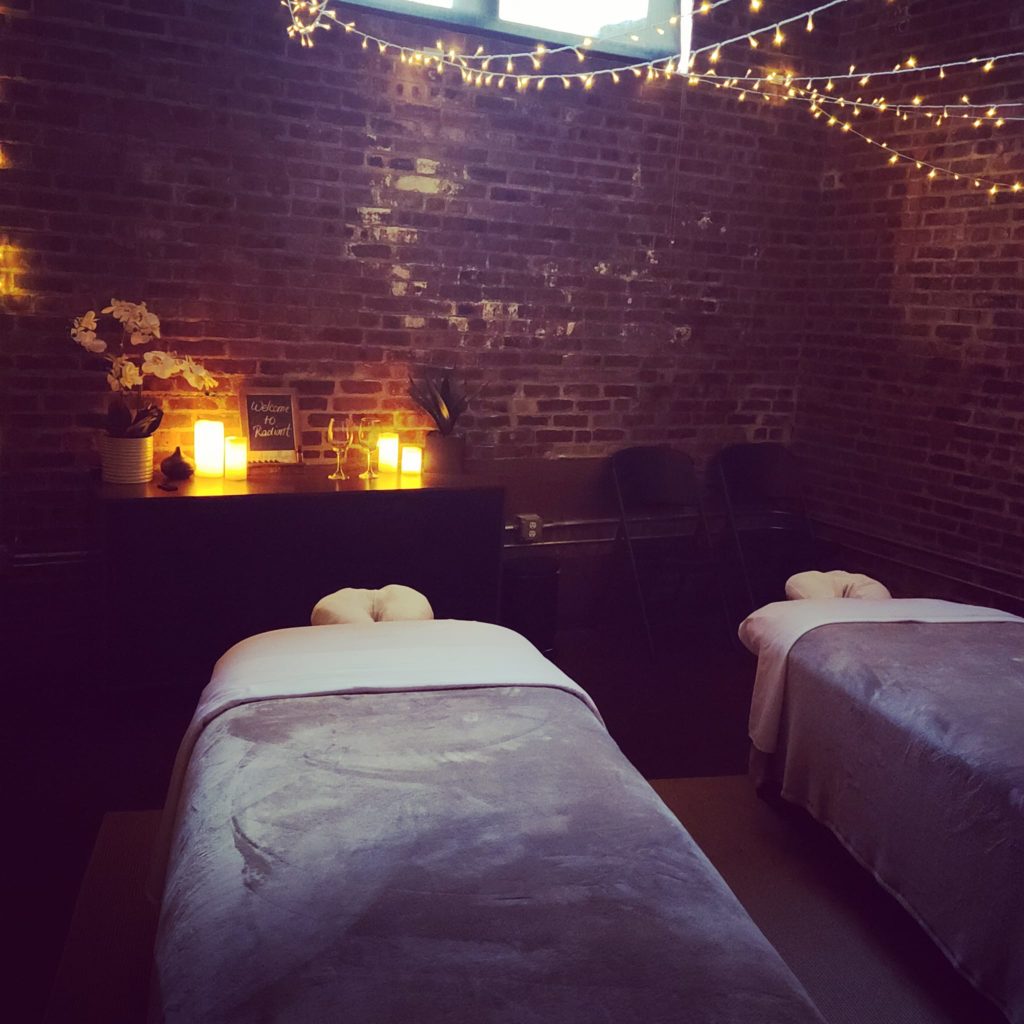 A New Shared Experience
It's true; couples who share new experiences and try new things together are more closely bonded. You and your partner will continue to grow and learn new things about each other each time you try something new. What better new experience is there than one that will encourage relaxation and intimacy?
Increase Affection
Massages relieve tension from your muscles, but they also release natural chemicals like oxytocin in the body. When you and your partner receive oxytocin — also called the 'cuddle chemical' — you will experience increased happiness, calmness, and pleasure both during the massage and after.
Relieve Family Stress
Just like oxytocin, the body also releases serotonin and dopamine during a massage. These chemicals increase feelings of affection, wellbeing, and calmness. Not only can a massage improve your mood, but it can also help reduce stress and encourage thoughtful conversations with your significant other.
Spend Time Together
We know the average couple today have full calendars and countless obligations to feel like they can't fit in a couples massage. When you schedule an appointment, you are committed to carving out the 60 or 90 minutes for each other. It prioritizes the other person and allows the time to be together.
Be Present
Too many couples fall victim to dwelling on past memories and future uncertainties, leaving them unable to enjoy the present. Massage encourages the participants to embrace the present and fully engage themselves in the activity. After a massage, many couples find that with a little effort they can remain mindful and aware of each other through out day-to-day responsibilities.