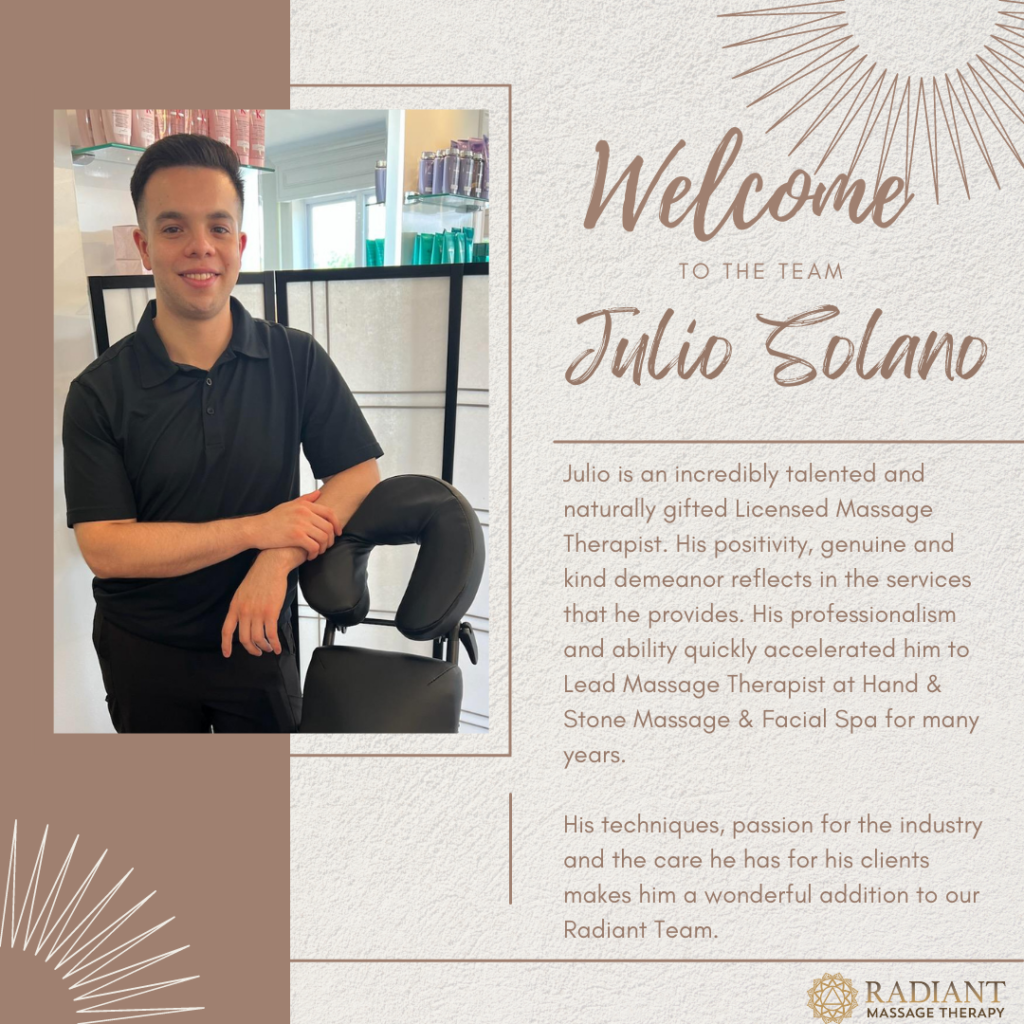 Dear Radiant Family,
We are incredibly lucky to have Julio joining us! Clients are already raving about his massages and the amazing results they are experiencing after a session with him.
If you haven't scheduled with Julio- I suggest that you give him a try. He has awesome technique, good hands, and a great energy about him. He specializes in Pin & Stretch (aka Active Release Therapy- ART), which is a stretching and therapeutic technique highly effective at treating problems with muscle, tendon, ligament and fascia.
If you hold reservations about it being a male therapist (it's a thing), Julio holds the same standards that I do. We are healers. We don't care if you didn't shave your legs. We love to help others and to heal with our hearts to our hands.
New location: 170 State Route 31, Suite 5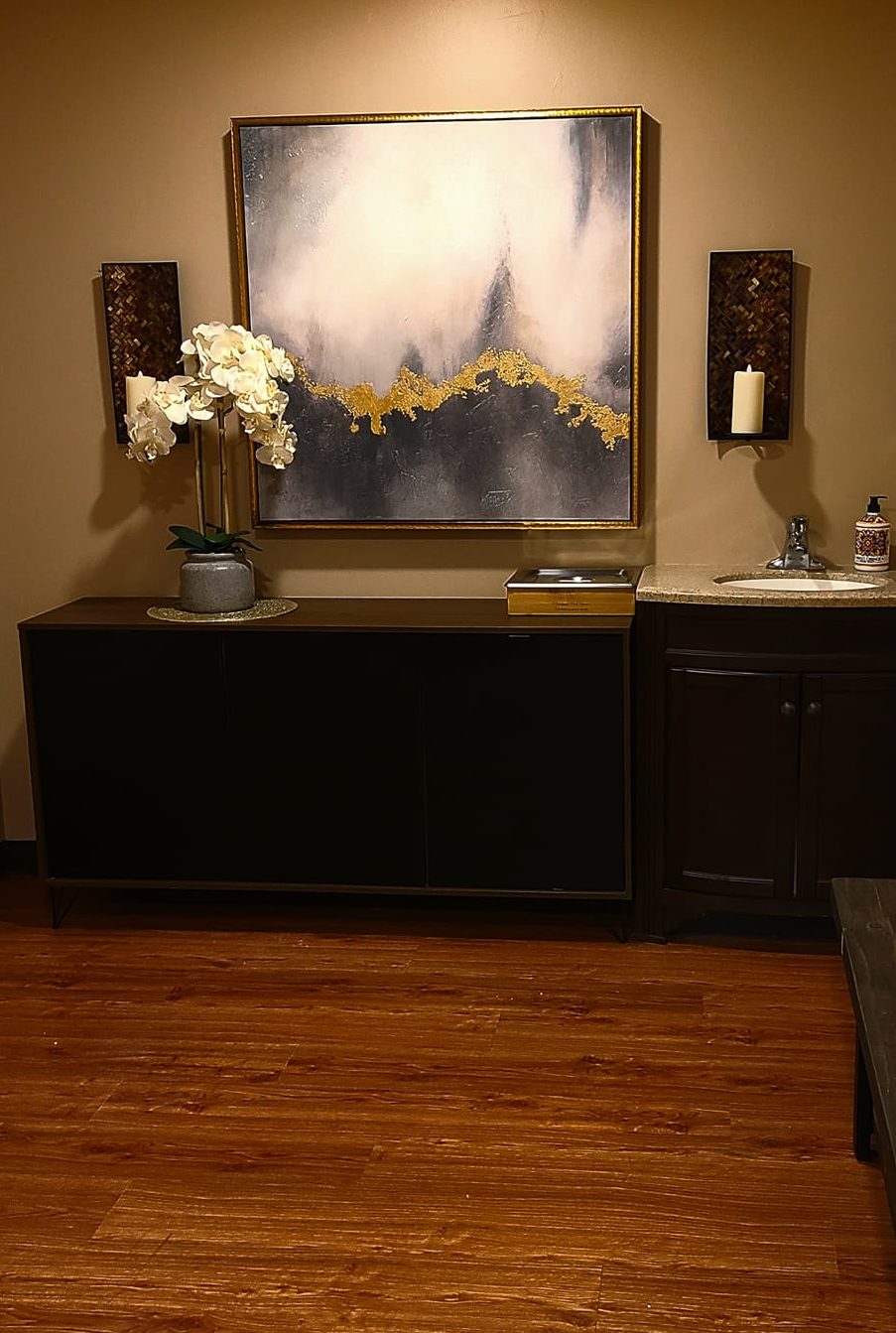 Not to worry- We will be at this location for a long long time! Settling in and it feels so right. This is the first time that Radiant Massage Therapy is standing on its own! This isn't "Art of Massage by Tania" in-home massage, or located on the 3rd floor at the end of the hallway, or upstairs of a hair salon… this is it!
Radiant Massage Therapy has a home! There are 3 massage rooms & one is a Couples room! That's right! Couples Massages! There's a designated Spray Tan room! The hope is to host spa parties for groups (4-8ppl), serve cute appetizers, pretty mocktails and have a upscale boutique vibe.
I'm working with Julio in making new treatments that are catered to his strengths and skills that he has to offer.
It'll be beneficial for YOU! And it's something different.
Please be on the look out for changes in the Service Menu over the next couple of months. Don't be alarmed- we will still be inclusive. No upgrades or surcharges for little indulgences… that's what we love to offer to you! I am working on stuff. Ideas are churning.
I have been a busy bee. Doing too much for what should be "recovery" but I am inspired. I want this to be perfect for when you come to visit!
I cant wait to see you!!! The Massage Sanctuary will be waiting for you…