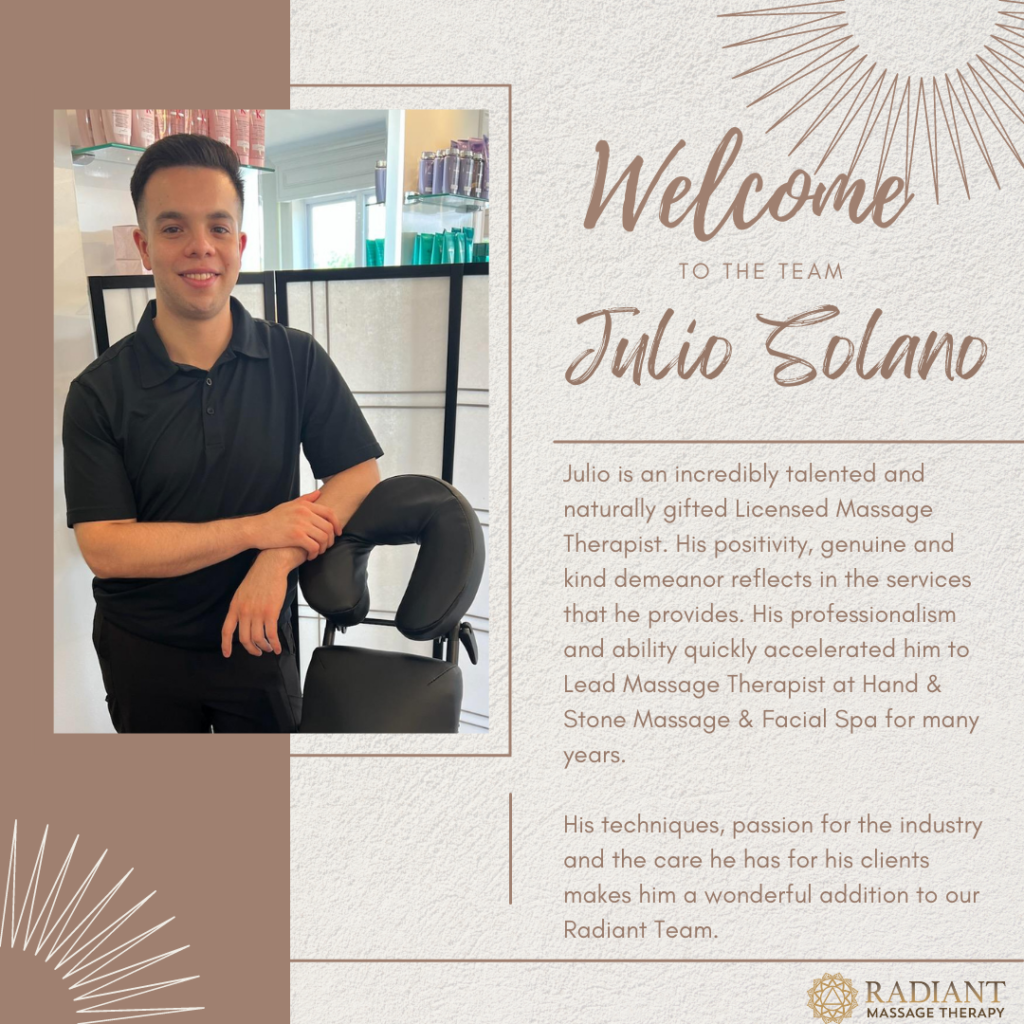 Dear Radiant Family,
We are incredibly lucky to have Julio joining us! Clients are already raving about his massages and the amazing results they are experiencing after a session with him.
If you haven't scheduled with Julio- I suggest that you give him a try. He has awesome technique, good hands, and a great energy about him. He specializes in Pin & Stretch (aka Active Release Therapy- ART), which is a stretching and therapeutic technique highly effective at treating problems with muscle, tendon, ligament and fascia.
If you hold reservations about it being a male therapist (it's a thing), Julio holds the same standards that I do. We are healers. We don't care if you didn't shave your legs. We love to help others and to heal with our hearts to our hands.